Quality Tips Handbook for ISO9001
Author: Christine Brown, Managing Director of Potential Unlocked
Potential Unlocked has developed a practical and easy to use Quality Tips Handbook, complete with over 80 templates and procedure documents.  The Handbook offers you a practical solution to assist you in developing your own quality management system.  The easy to use ISO 9001 Quality Tips Handbook enables an organisation to develop its own quality management system in-house keeping with its own budget.
We also provide options of 3 months for Q&A email support, as well as a final review of your documents by an experienced Potential Unlocked consultant.
The Quality Tips Handbook has been developed to assist individuals and organisations to understand the requirements of ISO 9001 and provide practical tips on what to consider in each area of the standard.  We also look closely at what auditors expect to see when auditing against ISO 9001.  The information in this manual is straight from the front-lines of developing quality systems for clients across many industries worldwide.
Find out what ISO auditors are really looking for!
Why use the Quality Tips Handbook?
| | |
| --- | --- |
| | Contracting in a quality consultant or sending a staff member to 'quality' training may not be an affordable option. The Quality Tips Handbook offers you a practical solution to assist you in developing your own quality management system.  Complementing the handbook is an extensive toolbox of mandatory procedures, forms, templates and check-lists to assist you in recording business processes. We also provide email support options, so you can contact our ISO consultants to ask questions, up to three months from the purchase date. We also provide an option for a final review of your documents prior to your first assessment. |
Learn the "How" of creating a quality management system.
The handbook assists organisations to understand and implement a quality management system.  The handbook addresses each section of the ISO9001 standard and covers:
Introduces each section of the standard and why it is considered important.
Explains the processes and documentation that need to be coverd to meet the standard.
Provides examples of what records, documents, procedures are needed.
Explains what auditors are looking for and tips on how to correctly meet each section of the standard.

Provides relevant Toolbox templates for creating your own quality documents.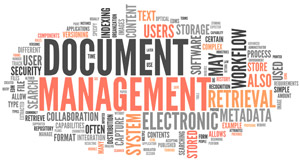 While this Handbook has a focus on quality management systems, it can form the foundation of an eventual integrated management system where work, health & safety, environmental, food, finance, training and other systems can be added.
| | |
| --- | --- |
| | The practical information contained in this handbook, you won't find anywhere else. That's because it comes straight from the front-lines. Christine and her team have worked with clients all around Australia and overseas to achieve certification of their ISO quality systems." |
| | | | | |
| --- | --- | --- | --- | --- |
| | $75 | $395 | $695 | $1,695 |
| Quality Tips Handbook | | | | |
| 80+ Templates, Procedures and Example documents | | | | |
| 3 Months of Email Q&A Support from an experienced Potential Unlocked ISO Consultants | | | | |
| Review & Audit of your final documents conducted by an experienced ISO Consultant | | | | |
Want to understand ISO 9001 and get tips on how to implement the standard?
The ISO 9001 Quality management systems standard provides an outline of what is to be considered when looking to plan, develop and implement a quality system. However, it doesn't tell the organisation the 'how', as this is up to each organisation to determine.  This is often the stumbling block for upper management and personnel who have been assigned to 'make it happen'. This is where the Quality Tips Handbook is invaluable, providing you with practical tips on how to create an effective Quality Management System.
What's Included?
The Handbook
The handbook details how to implement a quality management system, with practical tips including what auditors look for when auditing the system.
Templates, Procedures & Forms
Includes 80+ documents of forms, templates and procedures in word and excel format, that you can use to create your own quality systems documents.

Forms (63)
Mandatory Documents Required by ISO 9001
Other Documentation
4.2.3 Master Document Index
4.2.4 Master Record List
Records Required by ISO 9001
8.2.1 Customer feedback surveys (3 examples)
8.2.2 Audit Plan
Audit Schedule (3 examples)
Audit Checklist (5 examples)
Audit Report (3 examples)
Audit Close Out meeting_report
8.3 Non-Conformance forms/reports
Non-Conformance Register
8.5 Improvement Report
5-Why's (Root Cause Analysis) template
CAR / PAR Request form
4.1 Sub-Contractor Performance Report
5.5.1 Position Descriptions (3 examples)
5.5.3 Communication Plan
5.6 Management Review agenda / minutes
Management Review Action Plan
6.2.1 Employee Application form
Employee Appraisal form
Employee Induction checklist
6.2.2
Performance Review Report
Training Application form
Training Request form
Training Feedback
Training Plan (2 examples)
Training Register Competency Matrix
7.1 Request for Scope of Work
7.2.2 Contract Variation form (2 examples)
Technical Query
7.3 Technical Document Register
Document Transmittal
Transmittal Sheet
7.4 Supplier Evaluation Form (2 examples)
Approved Supplier / Vendor list (2 examples)
Delivery Docket
Delivery of Goods Acceptance form
Goods Inwards register
Goods Received Inspection Sheet
Non-Conforming Goods
Received form
Goods Outwards register
7.5.1 Tool Box meeting agenda/minutes
7.5.4 Customer Property log
7.6 Equipment calibration register
Equipment Maintenance log
Process Flows (12)
Mandatory Documents Required by ISO 9001
Other Documentation

Interaction of a Quality Management System flow
Quality Planning flow
Internal Audit flow
Non-Conforming Goods & Services flow
Continual Improvement flow

Training flow
Project Coordination flow
Restaurant flow
Tendering & Contract
Review flow
Design & Development flow
Purchasing flow

Measuring Equipment & Maintenance flow
Procedures (11)
Mandatory Documents Required by ISO 9001
Other Documentation
4.2.2 Quality Manual
5.3 Quality Policy (2 examples)
5.4.1 Quality Objectives & KPIs
4.2.3 Document Control procedure
4.2.4 Control of Records procedure
8.2.2 Internal Audits procedure
8.3 Control of Non-Conformance procedure (includes Corrective Action & Preventive Action requirements)
5.6 Management Review procedure
6.2.2 Training & Competence procedure
7.5 Preservation of product procedure
8.2.1 Customer Feedback procedure
Three Months of Email Q&A Support from an experienced ISO consultant
It is always comforting to know that you have access to an experienced person when looking at the design, development & implementation of a quality management system.
Potential Unlocked will provide timely responses to your email questions about how you plan or have planned your Quality Management System. Please note that this option does not include document reviews.
Final Document Review and Audit by an experienced ISO Consultant
When all the hard work has been done and you are ready to proceed with ISO 9001 certification/accreditation it is a good idea to have an experienced person in the application of ISO 9001 review your documents.
Potential Unlocked will review your supplied materials and provide feedback on the documents you have prepared to comply with ISO 9001 requirements. This is a single comprehensive document audit by our team prior to your submission for certification/accreditation audit.
| | |
| --- | --- |
| | This handbook could save you thousands in staff training and failed audits. Leverage the years of experience embedded in this manual to develop an industry leading QMS." |
Frequently Asked Questions
Q. Does it take very long to implement a quality management system?
A. It depends on the following:
The size of your organisation;
The complexity of your business processes and the products and services you offer;
How much you believe needs to be documented;
Management commitment; and
Resources (financial, human, technology)
N. B. Some small businesses have received ISO 9001 certification after only 6-weeks starting from scratch with a full time dedicated staff member and a quality consultant as a mentor. To get everything developed, implemented and understood it can take anything for 3 - 12 months and is really up to management and staff commitment.
Q. Do the templates include everything we need to prepare ourselves in the planning of our ISO Quality Management System?
A. Yes they consider everything you need however, if there are forms, registers or procedures you want to develop for your organisation the Standard does not prohibit you from doing this.
Q. Is it a good idea to have a dedicated person planning and implementing a quality management system?
A. Definitely. Staffs know the processes really well and what works and what doesn't. However, a quality consultant can give you guidance and support on the intent of ISO 9001 and assist where necessary face to face or via technology.
Get instant access to the Handbook, Procedures & Templates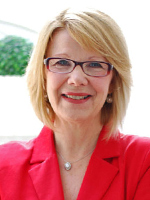 About the Author
Christine is the founder and managing director of Potential Unlocked. She has many years of broad industry experience in the design and implementation of management systems, conducting internal and external audits, process mapping, risk management and training individuals across many industry sectors and has brought many organisations seeking recognition through the process to full ISO. Learn More about Christine